I've managed to get my hands on a few more pictures from my son's wedding last December.
The pictures I posted before are here.
The photographer is my daughter-in-law's sister's boyfriend (there has to be an easier way of saying that!). His website is
CB_PIC_ART
. I think he did a fantastic job with the photos. He took over 400 (if I didn't misunderstood them since they were talking in German combined with broken English). I want to see them all, but I'm so far away I'm having to take them as I can get them!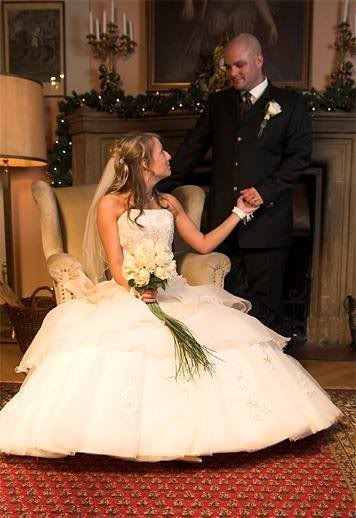 They were married at the
Schloss Thiergarten
. It was built in 1725 as the hunting lodge for Margrave Friedrich. When we took a tour of the Plassenburg castle, which was built in 1135 for Bishop Otto of Bamberg, we learned that at some point the line of the Hohenzollern family that had inhabited the castle for generations ended. Therefore, another branch of the family that had control the area around Berlin sent a cousin down to take control of Plassenburg castle and all the surrounding fiefdom. That was Margrave Friedrich and his wife Wilhelmine who was a sister of Frederick the Great of Prussia.
Well, Friedrich and Wilhelmine thought they'd come to the end of the earth in this, what was then, remote 'country' place. Even though its one of the largest, if not the largest, castles in Germany (I can't remember), they didn't like staying there. They were city people after all. To make matters worse, they didn't particularly like each other. So Wilhelmine spent a lot of time in nearby Bayreuth and spent an enormous amount of money building some of the most ornate and beautiful buildings in the Franconia (now Bavaria). She had the Bayreuth Opera House built. We were allowed to spend about $20 per person to spend about five minutes in the opera house while we were there. It is spectacular, even though very expensive for a walk through. Wagner played there but thought it was too small for his music.
Another of the properties Wilhelmine built was the Schloss Thiergarten (Schloss is German for Castle. I *think* Thiergarten is 'the garden' - so that would be the Castle of the Garden (or since they word things backward from us it would be 'The Garden Castle') - if you speak German please don't make fun of me!). We were told in our tour of Schloss Plassenburg that Schloss Thiergarten was built as a hunting lodge for Wilhelmine's husband, the Margrave Friedrich. I imagine she liked having him busy doing his thing there so she could do her thing in some of the residences she had built in Bayreuth.
Now. That HAS to be more than you wanted to know about that little hunting lodge castle. So on with the pictures ....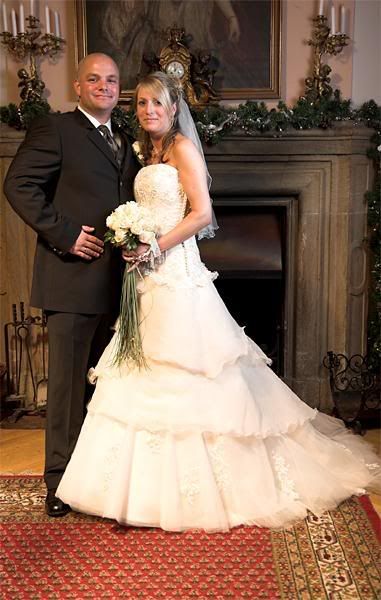 Michi was having a good time .....