Eric Nakagawa, a software developer in Hawaii, posted a single photo of a fat, smiling cat he found on the Internet, with the caption, "I can has cheezburger?" in January, 2007, at a Web site he created. It was supposed to be a joke. Soon after he posted a few more images in the same vein: cute cats with funny captions written in a silly, invented hybrid of Internet shorthand and baby-talk. Then he turned the site into a blog, so that visitors could comment on the postings. What happened after that would have been hard for anyone to predict.





"We just thought, O.K., they're funny,"Nakagawa says. "Suddenly we started getting hits. I was like, where are these coming from?"
I had no idea that blog just started in January! Their hits doubled each month and at this point is getting 500,000 hits per day! Those hits translate into income, if from nothing else than the ads on the site.
Like pretty much the rest of us, the 'big money blogs' started their blogs as a hobby and saw them grow into big income. BusinessWeek refers to them as accidental entrepreneurs. Here are some examples of what the 'big money blogs' are making ...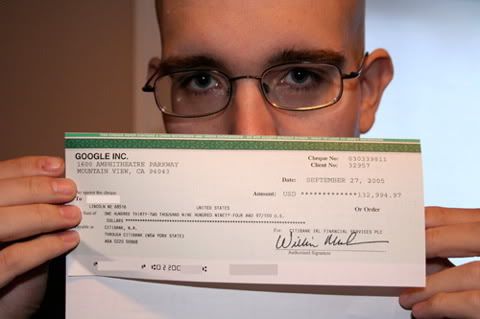 Well, if that doesn't give you some encouragement to keep doing what your doing, I don't know what will. I do believe that the main factor in having a successful blog (however you define success) is that you enjoy it and you write about what you are interested in and know.
Happy blogging!